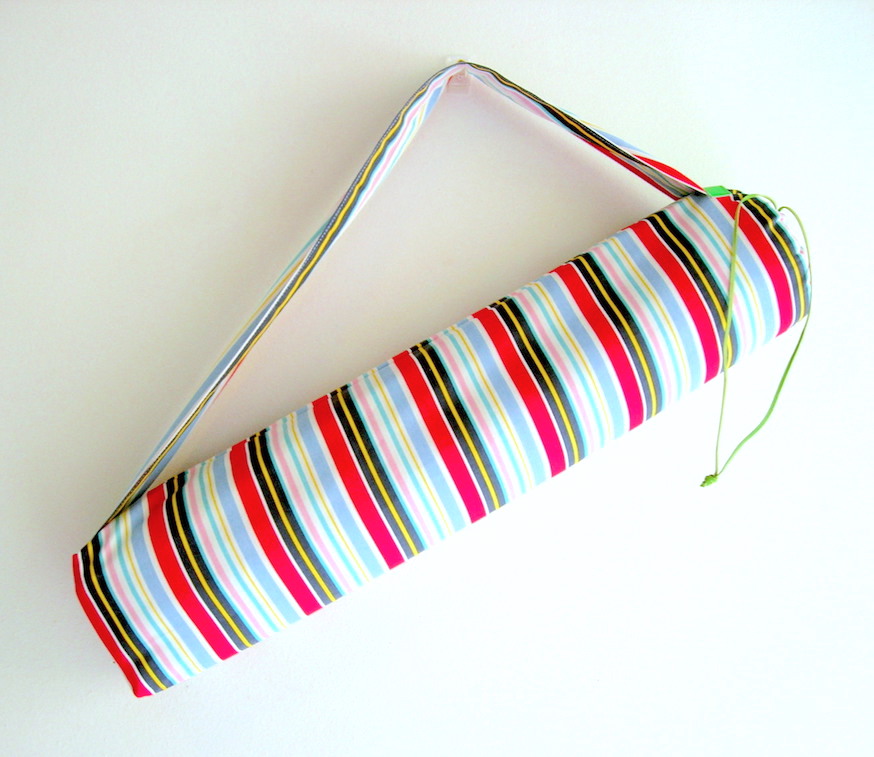 Zen Yoga Mat Bag
The l'call Yoga Mat Bag said hello to 2016 in a variety of different colours and patterns. They were designed to make your trips to the yoga studio a little easier, with a single shoulder strap for hands-free freedom.
The bag is made of cotton drill, with a small single strip of our signature kangaroo leather. Features a pull-closure lock, with a kangaroo leather cord. The bag is washable and we recommend air drying.
Measures 69 cm long, 20 cm in diameter.
Handmade in Melbourne and one-off.
We realise that yoga mats come in different sizes and thicknesses. To check whether your mat will fit in our bags, take the measurement of the rolled-up mat in length and diameter.